新しいスタイル カフェバーTK6は、すすきのと大通の中間にあり、おつまみから本格的なディナーコースまで楽しんでいただけます。1階はバーカウンターがあり、スクリーンテレビにてスポーツ観戦が楽しめ、2階はパーティースペースがありグループにて楽しんでもらえます。
TK6 is a lively, two-floor international bar and restaurant in central Sapporo. A favorite of local residents and tourists from all over the world, we have regular events, parties and show a wide range of live sports on big screens. Our friendly staff speak both English and Japanese, and will be happy to serve you, or give you a few good ideas about things to see and do in the city. We look forward to seeing you soon!
We are a non-smoking establishment.
Wireless Internet Access
TK6 provides free wireless internet access for all customers. Ideal for tourists or regular customers, if you have a notebook computer or smartphone you're welcome to login, check your email and use our internet facilities free of charge. If you use VOIP services (such as Skype), you can even make phone calls from the bar counter without it costing a single yen!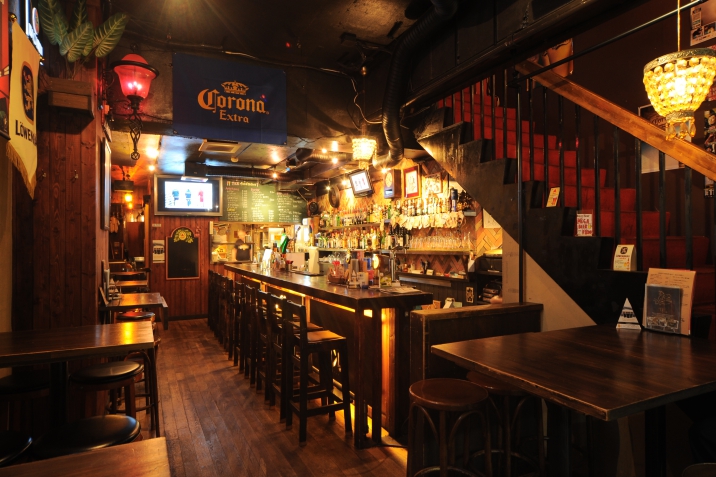 Opening Hours
札幌市中央区南2条西6丁目5-3
Minami 2-Jo Nishi 6-Chome 5-3, Chuo-ku, Sapporo, Hokkaido, Japan
Tel/Fax: 011-272-6665
Email: [email protected]
Open every day
Monday - Sunday 10:30 - 02:00

Soup Curry Lunch: 10:30 - 16:00
Happy Hour: 16:00 - 19:00
Kitchen LO: 23:30